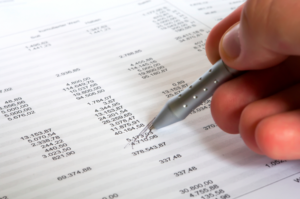 Evan Vitale was born and raised in Marlboro, New Jersey. He received a Bachelor of Business Administration degree in Accounting and Business Law from the University of Miami. Evan is currently a Certified Public Accountant in Florida and a member of the American Institute of Certified Public Accountants (AICPA).
Evan currently resides in Orlando, Florida where he is an Account Manager within the Alternative Investment Services group of BNY Mellon and provides accounting services to hedge funds and private equity funds. Prior to becoming an Account Manager Evan was a Fund Accountant at BNY Mellon. In his spare time, Evan participates in many athletic activities and is a very avid hockey and baseball player and fan.
Evan Vitale is committed to quality and client satisfaction. His professional services are designed to provide reliable, cost-effective solutions to the challenges facing your business. If you're looking for a friendly accountant with a dedication to client satisfaction, contact Evan today.
In terms of public accounting, Evan will attest to the quality and necessity of your disclosures and ensure your financial statements are free from errors and conform to generally accepted accounting principles. Evan is also an excellent and prompt communicator.  Working with him is like having your own private part-time CFO.  You'll be ready should you ever be audited, and Evan can represent clients before the Internal Revenue Service.
Evan Vitale: Services and Expertise
Evan Vitale serves clients with a range of services that span the full spectrum of accounting and finance.  These services and solutions ensure your business is running smooth and that a sound accounting system is in place.  Below is a list of some of the services Evan can offer.
Tax Planning, Preparation & Compliance
Taxes involve a lot more than filing your return. Tax management is a year long project. Evan will anticipate and plan in his strategy to meet your goals. He handles all the details so that you can pay attention to your business.
Portable CFO Services & QuickBooks Advising
Maybe you just don't need a full-time CFO. As a cost saving alternative, Evan can offer controller services that work with your business only when needed. QuickBooks advising can also help meet your needs on your own schedule.
Audits, Reviews & Compilations
Evan is sensitive to the varied needs of different businesses when it comes to compliance, and he can provide service at any level. You will learn what the numbers on a financial statement mean for your company. Evan will help you with needs assessment, analysis, and planning for the future, a full-pictured approach.
Mergers & Acquisitions and Business Valuation
Knowing where you stand before taking a leap is important to a successful merger or acquisition. Evan can analyze your opportunities and structure your transactions to help your long term success. He can also provide a realistic business valuation for the purposes of a buyout or sale.
Payroll Services
Would you like to streamline your tedious but important payroll and reporting processes? Evan provides hassle-free services for companies of any size. Even the minutest of details are attended to, setup to reporting. You can count on Evan to provide your business with error-free paychecks and reports.
Beyond all this, Evan is looking to build long lasting business relationships.  Getting to know you and to understand your business in order to properly serve your needs are his specialty.  Early consultations are free.  And whether your assignment is multi-year or just a quick fix-it, Evan is always willing to go the extra mile to take the hassle out of this sometimes puzzling work.